UpBounce – 10 Foot Trampoline
$750
or 4 fortnightly payments of $188 with
More info
If you're spending the money to buy a high-quality trampoline, you want one that is tough and won't bend or break under pressure. The high-tensile steel we use in our 3.7m 12-ft trampoline is strong, provides a stable base for jumping, and provides an incredible 250kg weight-rating.
FREE SHIPPING

FREE LADDER

FREE GLOVES & SOCKS
Easy monthly payment available via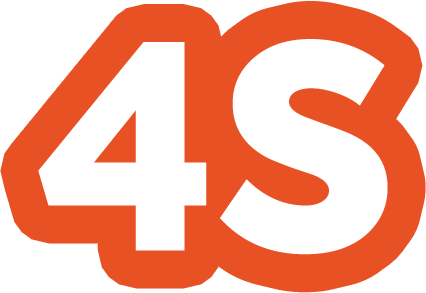 Guarantee
SAFETY

All our trampolines come with an easy-entry safety net and ultra-thick protection mat. They're manufactured to exceed Australian Standards, because safe fun is the best kind of fun to have!

STURDY

As we only use high-quality materials, you can count on industry-leading durability. Our trampolines are designed to easily hold up to 150 kg – the equivalent of an adult gorilla!

SATISFACTION

We promise you'll love your Upbounce Trampoline. And we're willing to back up that promise – if you're less than impressed, we'll offer a full refund and donate the trampoline to a family that can't afford one.

SERVICE

Whether you have a question or need help with your order, our friendly, caring customer service team is here to assist by phone or email.
FEATURES
Our Trampoline are well designed and manufactured to exceed Australian standard. From the frame to bouncing mat, from spring to protection mats, even as small as a nut and bolt, are high quality made to ensure it lives up to years and yeas of fun.
36mm Ultra Thick Protection Pad
Our Protection pad is 2 - 3 times thicker than most of the product in the market. Metal frame and springs are fully cover to ensure no hard objects are exposed. The UV treated PVC cover also stood the test for 500 hours exported to direct sunshine
Premium Powder Coated
Not only enhance the presence of your backyard, better weather resistance, it also protects the frame from corrosion which inches the lifespan of the trampoline
Heavy Duty Spring
Spring plays a critical role for your trampoline to have stable even bounce. That's why we only use premium 17cm springs that maintain its resilient for years without getting loose. Our springs are also weather treated so they have a much longer life span than other products
Safety Net
Our safety net is fully enclosed to ensure no gaps are allowed between mats and nets. The protection mats also overlapping the joints of the nets to add an extra safety guarantee. Our nets are made of UV proved materials and extra 3 structure reinforcement are included which you only see on those very expensive products
Extra Leg Support
Our trampoline are very study due to the fact that we only use solid and heavy-duty materials. The upper Leg poles are reach the ground and thus further increase the stability of the trampoline.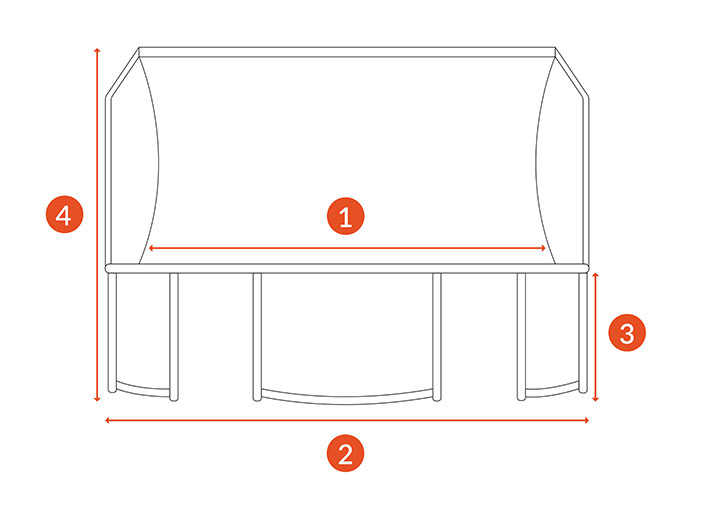 PRODUCT DIMENSIONS
Width / Height

10FT

12FT

14FT

Trampoline Width

M: 311cm

L: 380cm

XL: 431cm

Jumping Mat Width

M: 311cm

L: 380cm

XL: 431cm

Trampoline Height

M: 311cm

L: 380cm

XL: 431cm

Jumping Mat Height

M: 311cm

L: 380cm

XL: 431cm
WARRANTY
Purchase trampolines from us is the just beginning, you will enjoy the excellent after service from our team for years to come. We also offer the best warranty to ensure you never got caught
10

years frame

5

years mat & spring

2

years pad & net
CURVED
SAFETY POLES
Our unique safety-first trampoline enclosure design significantly increases the distance between the net and the poles, greatly reducing the possibility of a nasty collision.