Australia's Top-Quality Trampolines
Ensure your kids enjoy hours upon hours of bouncing fun with Upbounce trampolines. All our trampolines are super strong and can safely hold up to all the jumping, bounding and springing your kids will be doing. We're so confident in the quality of our trampolines, we'll promise you nothing less than 100% satisfaction. Order yours today!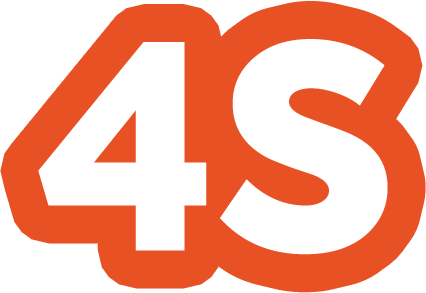 Guarantee
SAFETY

All our trampolines come with a fully-enclosed safety net and ultra-thick protection mat. They're manufactured to exceed Australian Standards, because safe fun is the best kind of fun to have!

STURDY

As we only use high-quality materials, you can count on industry-leading durability. Our trampolines are designed to easily hold up to 200 kg – the equivalent of an adult gorilla!

SATISFACTION

We promise you'll love your Upbounce Trampoline. And we're willing to back up that promise – if you're less than impressed, we'll offer a full refund and donate the trampoline to a family that can't afford one.

SERVICE

Whether you have a question or need help with your order, our friendly, caring customer service team is here to assist by phone or email.

OUR
STORY
After supplying entertainment events nationwide with quality equipment for over a decade, we decided to bring the fun to Australia's backyards. We've put our hearts into designing trampolines that will make everyone smile. We truly believe it's those endless hours of outdoor fun and all the silly little moments that make childhood grand.
Using the best materials, leading safety features, and thoughtful designs, we've created a higher-standard for backyard playtime, and the best reason ever to turn the electronics off, get outside, and have a blast!
Exceptional Strength – Unbelievable Bounce
Check out our range of super durable trampolines and enjoy hours and years of bouncing fun!
As a premier manufacturer of high-quality trampolines in Australia, we know what we're talking about. This is why all our trampoline products, parts and accessories are engineered to withstand all kinds of stress.
No matter how high your kids jump and how hard they land, Upbounce trampolines will hold up to all the bouncing pressure they'll be subjected to.
Strength for Safety
At Upbounce, your safety is our priority.
Whether it's just your kids using the trampoline or the whole family, Upbounce trampolines are a safe and reliable choice. We've always been committed to providing the best quality products, and this commitment is reflected in every trampoline we produce.
Our exceptionally durable trampolines are safe and sturdy, so you have one less thing to worry about when your kids are bouncing around.
All our trampolines are thoughtfully designed, made of robust materials and are products of our more-than-a-decade-long experience in the industry. So, when you purchase an Upbounce trampoline, you know that what you're getting is quality. But you shouldn't just take our word for it.
Get in touch with us today to start enjoying your Upbounce trampoline.
HAPPY

PARENTS

See what our happy and satisfied customers have to say about our trampolines
KID-APPROVED
OUTDOOR FUN
Because Upbounce Trampolines are a safe environment for kids of all ages, you don't have to worry about a thing. In fact, while they're jumping, you can reward yourself with a well-deserved break!