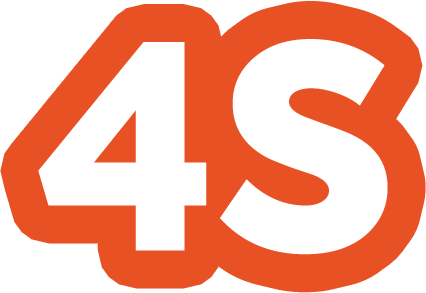 Guarantee
SAFETY

At a thickness of 10cm or 20cm, our air-filled design provides the ultimate cushioning for safe landings. Whether you're training at home or challenging your skills in the club, you can have peace of mind knowing that you'll land softly and safely.

STURDY

Our air tracks are constructed with durable commercial-grade materials and hand-crafted seams to ensure air tightness and longevity. The surface is UV-treated, making it suitable for both indoor and outdoor use and protecting it from outdoor elements.

SATISFACTION

We promise that you'll love your Upbounce Air Track. And to back up that promise, we offer a 100% satisfaction guarantee. If you're not completely satisfied, we'll provide a full refund and donate the air track to a family in need who can't afford one.

SERVICE

We have a dedicated team right here in Sydney to answer any inquiry or email on the same day. Whether you're making a pre-sale inquiry about the product features or need after-sale support once you receive your order, we're here to help.

OUR
STORY
Our journey began and developed right here in Sydney over a decade ago.
Since the establishment of our business, our goal has been a persistent pursuit of creating products that our customers love and that we feel good about. From performance equipment to dance studio supplies sold under various brands, we have made our mark in the market and strive to offer only the best.
In 2019, a new chapter opened for UpBounce when we identified a gap in the market for affordable yet premium-quality air tracks for home and professional training. This led to a lengthy R&D process, with demo after demo and test after test, until we settled on the best materials and manufacturing process to ensure that each air track we supply is top of the range compared to others in the market.
Since then, we have supplied our air tracks to every corner of Australia. But we didn't stop there – we continue to invest significant efforts in finding ways to improve our air tracks, so you, our valuable customers, can rest assured that you are getting the best product that the Australian market has to offer.
WHY IS OUR AIR TRACK BETTER?
When it comes to creating a high-quality product, two fundamental elements must be achieved: materials and workmanship. UpBounce airtracks excel in both aspects.
Materials: UpBounce airtracks are crafted using strong, durable materials with a composite fiber structure that is designed to last. Upon inspection, you will notice that the UpBounce air track is noticeably heavier and feels more sturdy compared to other options. This weight is a result of the material's thickness and density, contributing to its exceptional durability and performance.
Workmanship: These air tracks boast meticulous workmanship, featuring hand-crafted seams that utilize the most reliable manufacturing technique. Unlike airtracks that are PVC heat welded and often suffer from leaking seams, UpBounce airtracks have glued seams. Additionally, the seams are always double-layered, providing extra strength and durability.
HAPPY

PARENTS

See what our happy and satisfied customers have to say about our air tracks
THE SKY
IS YOUR NEW LIMIT
Experience even more bounce and reach greater heights! Now, you can challenge yourself with new tricks while enjoying the peace of mind that you will land safely.